USMC 24 oz canteen cup with traditional or customized 3D pewter crest.
Our cup made in 100% durable stainless steel with handy fold away handle. Our 3D crests can be customized to order and made in sturdy pewter that shows your insignia in equisite detail.
Costs do not include set up for custom crest or shipping
100% pewter insignia crest
Available with traditional USMC BB or customized BB crest
50 - 99 cups $14.25
100 - 249 $13.25
250 - 499 $12.95
500 /more, call for additional savings
Minimum quantity for a customized pewter crest is 100 cups and entails a one time $150 set up charge. There is no set up charge for a traditional 243rd USMC seal BB crest
Polished finish
Overseas USMC embassy orders welcomed
Please Note:
Above costs do not include shipping;
Please call 773 7752040 or email: info@usmcdirect.com with your approximate quantity and shipping address for a complete cost quote.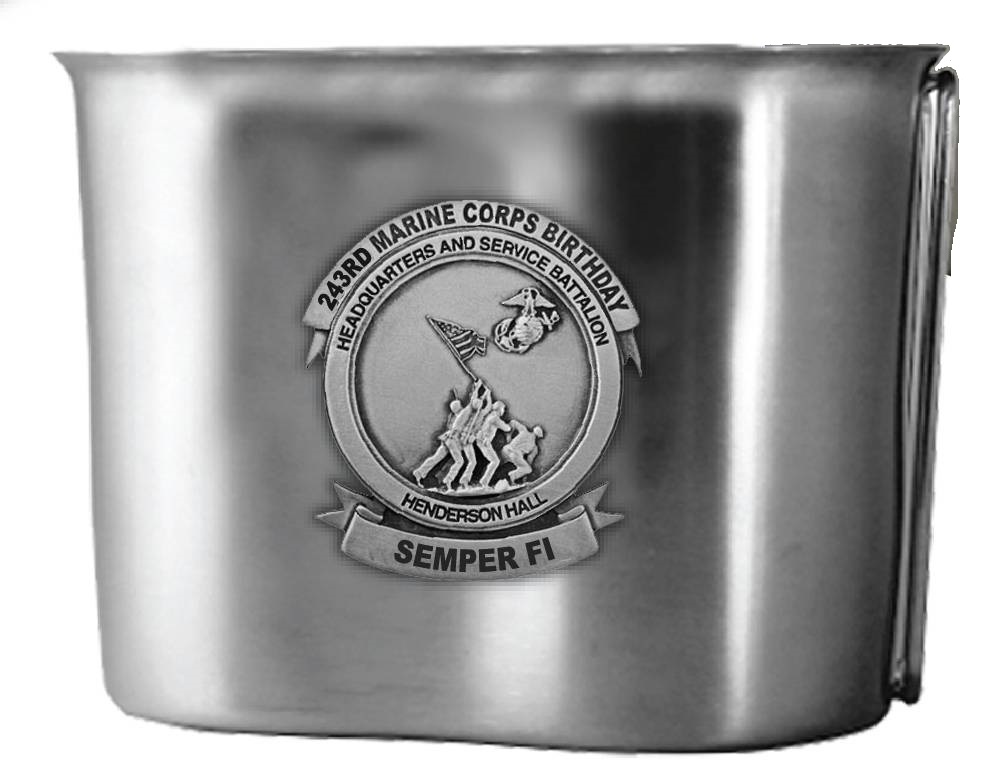 Traditional 3D Pewter Crest
Customized 3D Pewter Crest