Young Marines P.T. Gear (Printed T Shirts, Sweatshirts, Shorts and Sweatpants)
#N5293: Adult sizes: in 7"length
NB5301: youth sizes in 6" length
Costs for both adult and youth shorts with a single front leg print
13 - 36 $9.50
37/more $7.60
#29M Adult sizes Front or Back print
13 - 36 $7.35
37/more $5.35
Front and Back prints
13 - 36 $12.35
37/more $8.25
Youth sizes: less $.35 per shirt
#973 Adult sizes with traditional elasticized bottom with no pockets
#974 Adult sizes with open bottom and includes side pockets
With front leg print
13 - 36 $19.95
37 - 59 $15.95
Youth sizes: less $1.00 per sweatpant
New shield print available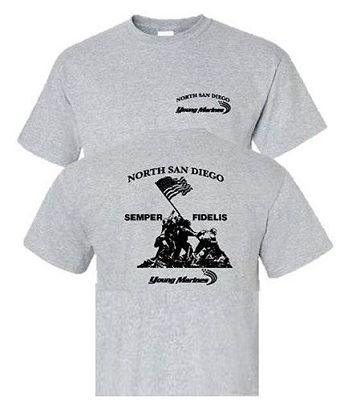 Hooded sweatshirts in same fabric available for +$5 per shirt
T Shirts in easy care 50% cotton, 50% polyester
A4 Shorts with liner in mesh knit polyester with moisture wicking, stain release and odor resistant features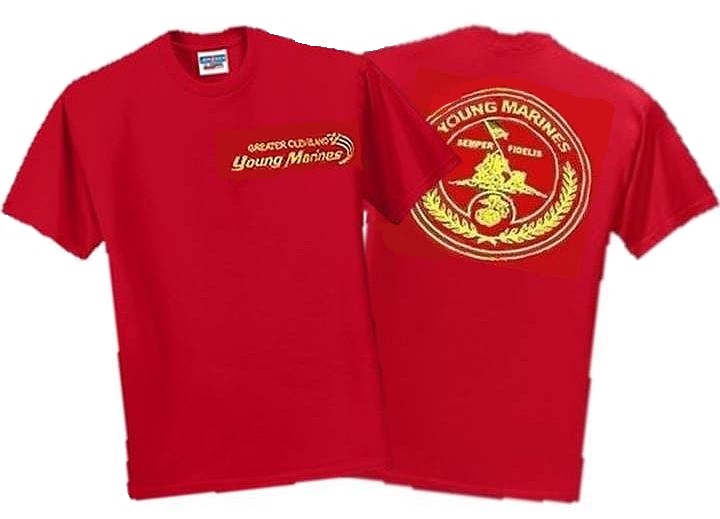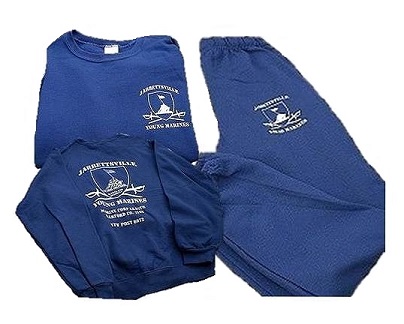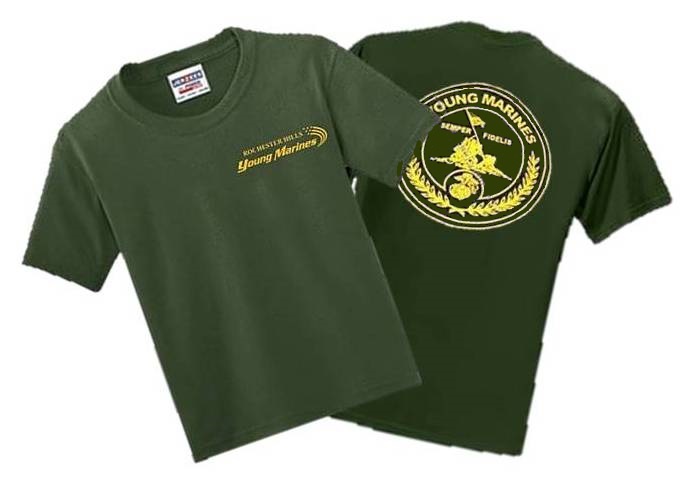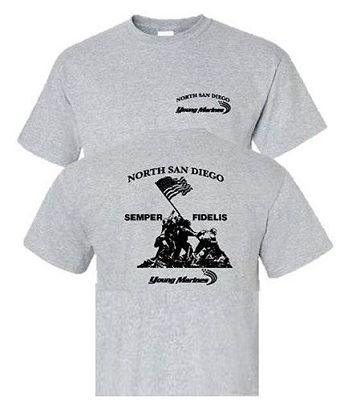 Premium JERZEE brand T shirts, sweatshirts, sweatpants and A4 shorts.
Shield and Swoosh insignias available with unit name at no extra set up charge. Customed printing also available
Garment colors with choice of any print color
T shirts: black, red, navy, gold, forest green, military green, athletic gray heather
Sweatshirts: black, red, navy, gold, forest green, military green (adult sizes only), athletic gray heather
Sweatpants: black, gray heather
Moisture wicking shorts: black
Youth shirt and short sizes:XS-XL
Adult shirt and short sizes: S-3XL (2XL +$2, 3XL +$3)
The quantity pricing below is any combination of garment styles, colors and sizes as long as the print is the same size* and color on each garment.
Above costs are per item and include the print set up charge. Prices do not include shipping charges. OK to use any possible sponsor's shipping account.
For a complete cost quote, call (773 7752040) or email: info@usmcdirect.com
Reduce above costs 5% with a check payment instead of credit card payment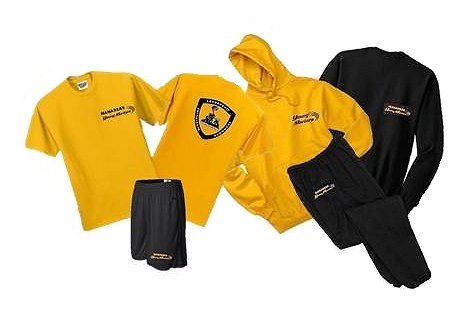 #562 Adult sizes Front or Back print
13 - 36 $12.65
37/more $10.65
Front and Back prints
13 - 36 $17.95
37/more $13.95
Youth sizes: less $1.00 per sweat shirt
* We recommend a relatively smaller print size on youth garments than on adult sizes that technically and unfortunately makes them "different" prints for pricing purposes.
To save a little $, there is no problem with adult and youth tops or bottoms having the same size print if desired.