dYoung Marines regular size duffel bag with Swoosh embroidery. Add unit name at no extra charge.
Choice of embroidery color, but embroidery must be in the same wording and color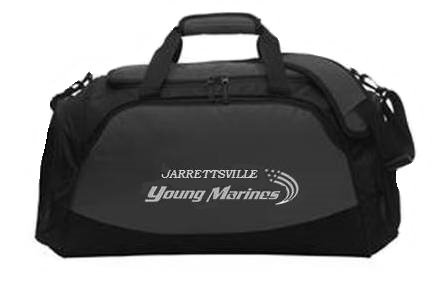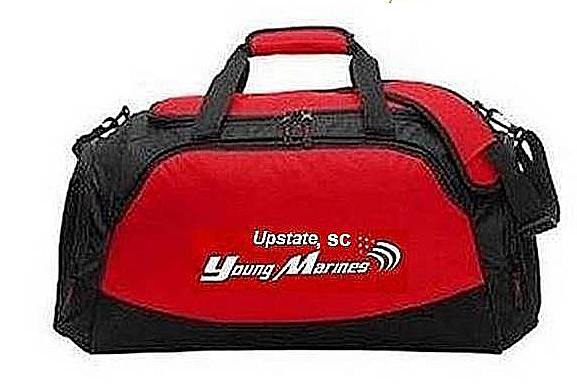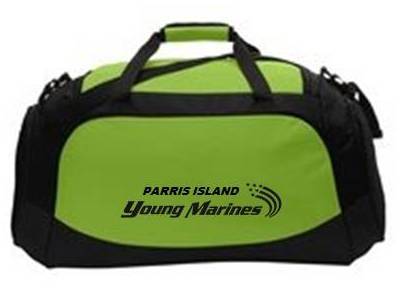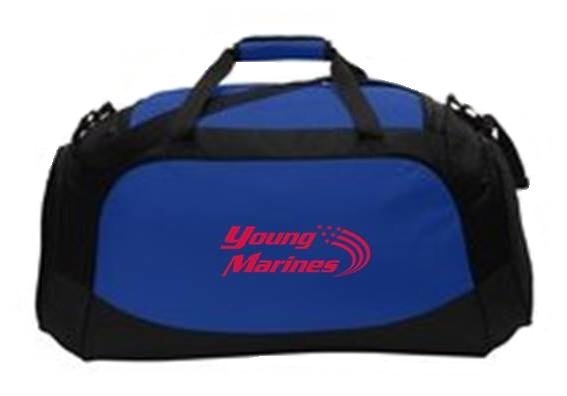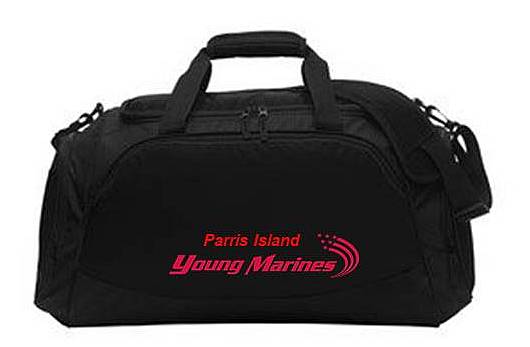 BG 801:
All purpose duffel sized to fit all your gear, there are also several pockets to keep things organized. Lined padded bottom gives this duffel structure, more protection and a longer life
Other features:
* 600 denier polyester canvas fabric with contrast ripstop accents and a water - resistant coated bottom
* Large main compartment and adjustable carrying strap
* Zippered end pocket with exterior stretch mesh pocket
* Zippered end pocket with gusseted shoe, ball or equipment pocket with mesh for ventillation
* Padded handle
* Dimensions: 12"h x 26"w x 12"d. Total volume 3745 cubic inches.
Please note: There is a minimum order of 6 bags in any color combination as long as the embroidery is in the same color and wording
Costs include Swoosh embroidery. No additional charge for adding unit name
Pricing:
6 -11 $34.95 (per bag)
12 - 23 $29.95
24 - 47 $24.95
48 / more $21.95
Above costs are per bag and do not include shipping charges or any set up charge for a customized embroidery other than the Swoosh with your unit name.
Call or email your estimated quantity and shipping address for a complete cost quote. Contact information located in the scarlet and gold banners at the top and bottom of each page