GS65 PR
50 - 99 $8.25
100 - 249 $6.95
250 - 499 $6.50
500 / more, call for additional savings
* Choice of print color
* Add second print on reverse side +$1
For a custom print...minimum of 50 bottles and one time $50 set up charge.
No set up charge for traditional USMC BB print as shown on silver and scarlet water bottles
Reduce costs 5% with check payment
International orders to military addresses welcomed
How to order, Click Here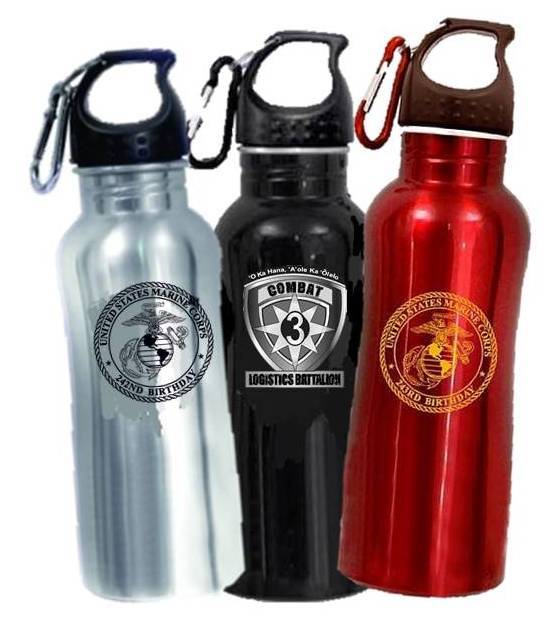 Above costs do not include shipping and set up charges
Please email: info@usmcdirect.com or call (773) 7752040 with your estimated quantity and shipping address for a complete cost quote.
22 oz stainless steel water bottle with traditional or customized print.
Customized embellishment available for all U.S. Military Branches
Tapered shape with carabiner attached to lid. Available in regular stainless steel, red or black finish.