Pen-pencil set in 6 1/2 " x 2" rosewood case
USMC insignia pewter crest and customized laser engraving (carved) or gold pad print on the lid of this premium rosewood gift case
Add $1 per set to above costs for gold fill etching for higher contrast.
Minimum quantity for this custom set is 100 pcs and there is a one time $50 set up charge for custom etching. A customized pewter crest is also available for a $150 set up charge
To order, call 773 7752040 or Email: info@usmcdirect.com
100 - 249 $14.25
250 - 499 $13.25
500 / more, call for additonal savings
International orders to military addresses welcomed
How to order, Click Here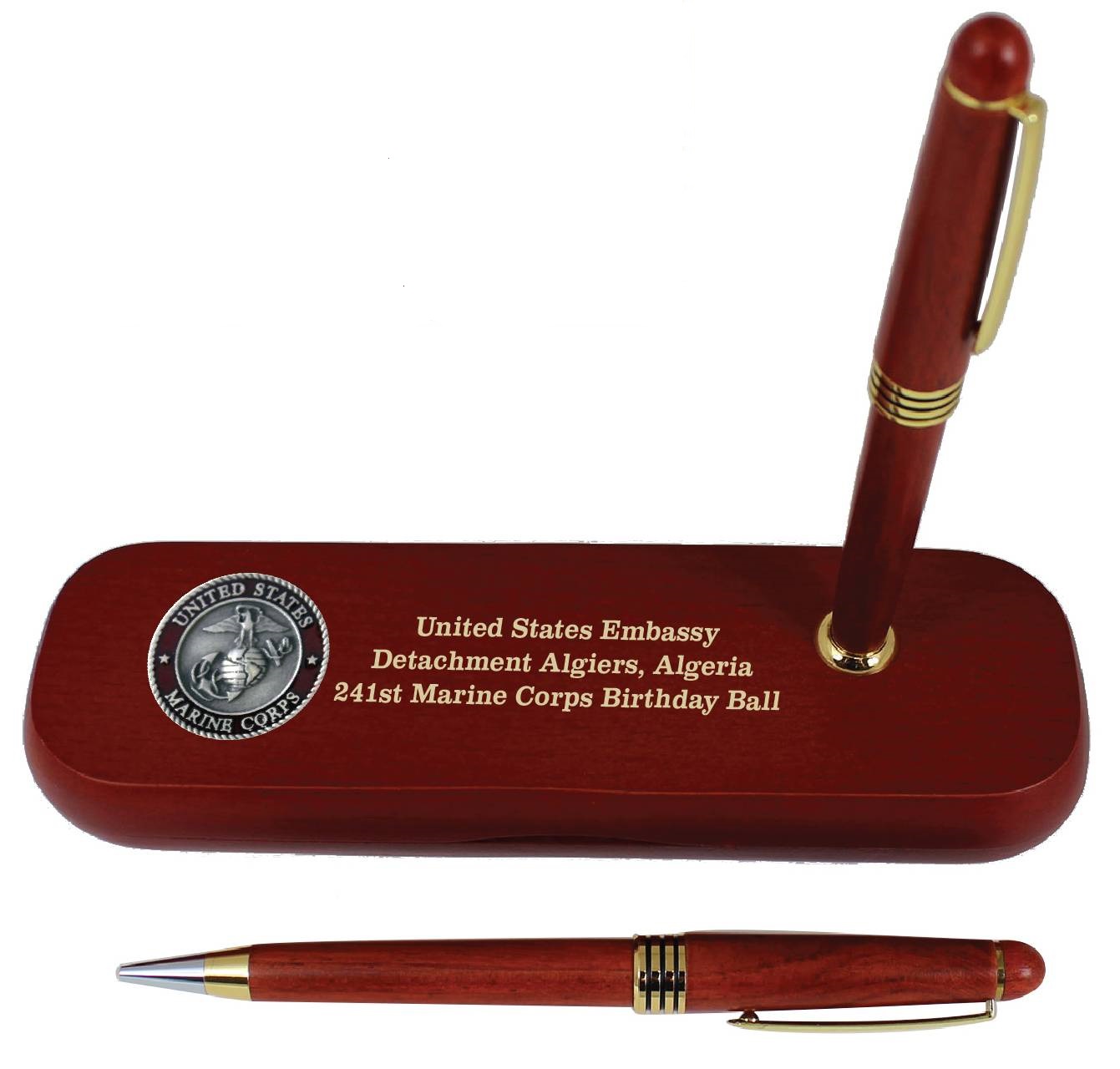 Please Note:
Above costs do not include shipping / set up charges or the recently imposed state taxes that will vary from state to state.
Please call 773 7752040 with your approximate quantity and shipping address for a complete cost quote.