CG-333: Switchblade divot tool $6.40
ZF-300: Zero Friction pro quality golf glove with choice of ball marker. Glove colors: white, red and black - one size fits all $11.35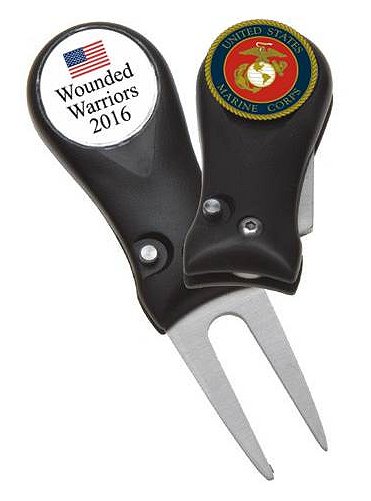 MLT-388: Lite touch ergonomic brass or silver divot tool $5.85
With built-in back clip $5.45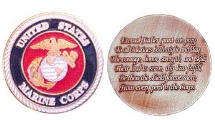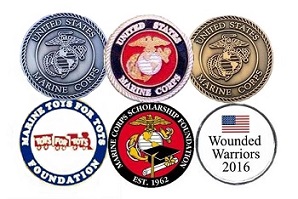 MM-60: Marker Mate combination 1.5" poker chip and two sided custom ball marker. Ball marker suspended inside chip with a special 360 degree magnet. Ball marker can be customized on both sides $5.45
HC-20: Brass cap clip with magnetized ball marker $3.40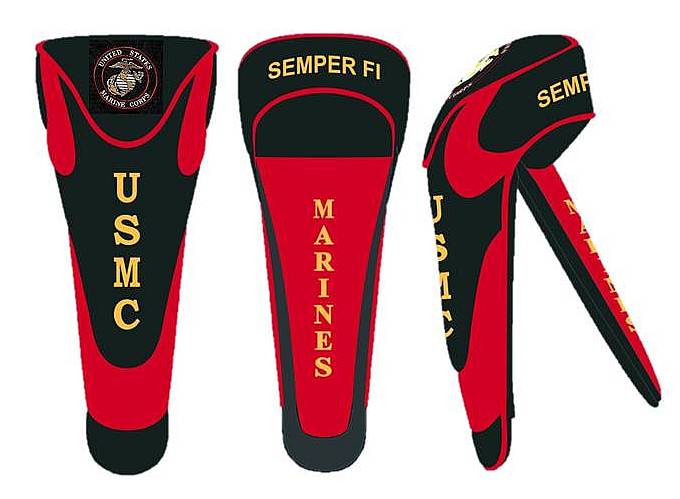 CGGC: Ultra leather USMC driver cover with magnetic closing and front & back embroideries $18.50
CG-480: Pro design divot tool - brass and silver finishes $3.95
CG-481:With built in back clip $4.25
Scarlet & Gold brass/stained glass bag tag with leather strap: $6.95
CG 26: Nickel size raised metal ball markers for divot tools and cap clip $1.15
Wholesale orders only. Minimum order 6 pieces of each item or $250 in any combination of items.
Product Categories Shown Below. All accessories available with magnetized USMC traditional or customized ball marker
For more information: Email: info@usmcdirect.com or call: 773 7752040
Premium USMC licensed pro shop golf accessories from Custom Golf Direct, Inc.
Above costs include magnetized ball markers in divot tools & cap clip. Costs do not include shipping. OK to ship on your FedEx or UPS account should it be available
One time set up charge for a customized ball marker.
For more information and to order, 773 7752040 or email: info@usmcdirect.com
CMMP: 1 5/8" large ball marker with USMC seal on one side and Marine Prayer in raised metal on reverse side $3.10
MP-57: Metal poker chip with magnetized ball marker $4.15