Create a one of a kind premium USMC combination challenge coin and cut out bottle opener for your unit with both front and back customization
3" high and 3.5" in diameter
Available in gold, silver or copper finish
T
50 - 99 coins $13.95 100 - 249 $8.50 250 - 499 $7.50
500 / more, call for additional savings
Please Note:
Above costs do not include shipping or a special one time set up charge of $400. They also do not include the recently imposed state sales tax that varies from state to state.
Please call 773 7752040 or email: info@usmcdirect.com for a complete cost quote
No payment due until openers are shipped. 5% discount for check or money order payment.
How to order, Click Here
Minimum order of 50 coins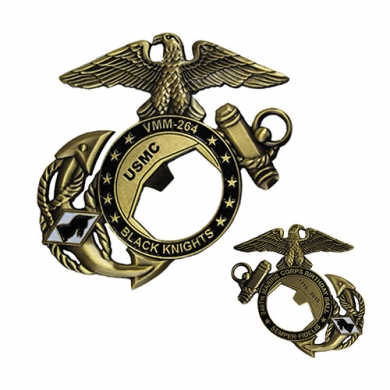 Premium Die Struck combination Challenge / Bottle Opener Coin