CG 26: USMC full color raised metal OO-RAH nickle size ball markers.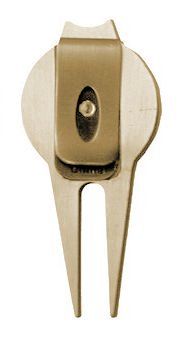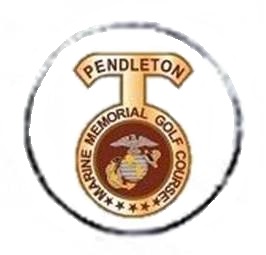 ZF-300: Zero Friction pro quality golf glove with choice of magnetized detachable ball marker. Glove colors: white, red and black One size fits all
CG-480: Pro design divot tool in brass or
silver finish.
CG-481: With built in back clip.
Polished finishes available.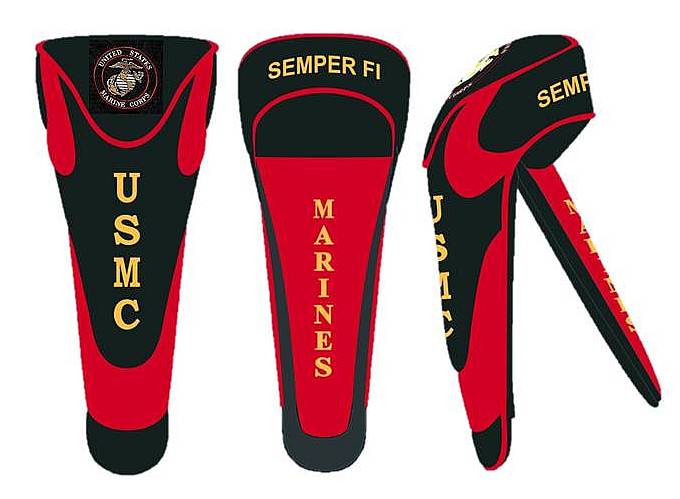 CMMT: New! 1 3/4" Marine Title large ball marker. Raised metal USMC seal on one side and Marine Title script in raised metal on reverse side
U.S. Marine Corps Pro Shop licensed golf accessories from Custom Golf Direct, Inc since 1993
MP-57: Metal poker chip with magnetized ball marker. Poker chips available in red, blue, green, black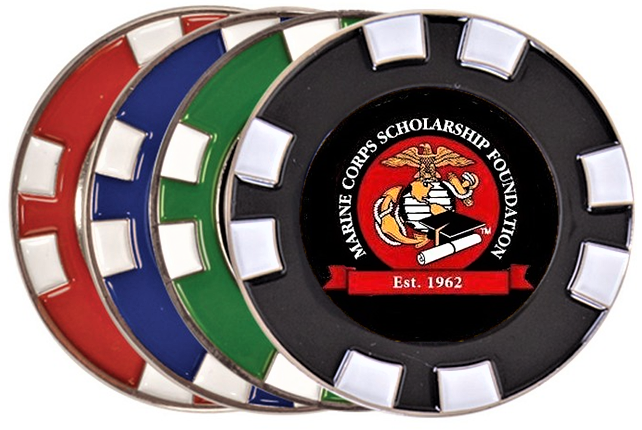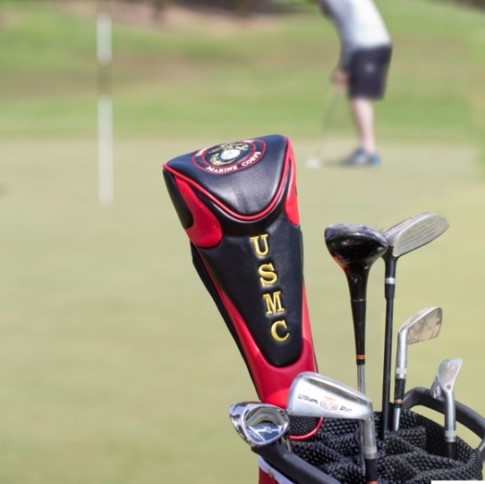 Scarlet & Gold brass/stained glass premium bag tag with leather strap
HC-20: Brass cap clip with magnetized customized or traditional ball marker
MLT-387: Lite touch ergonomic brass or silver divot tool with color thumb pad.
MLT 388: With built-in back clip.
CGGC: Ultra leather USMC driver cover with magnetic closing and front & back embroideries. Fits all size drivers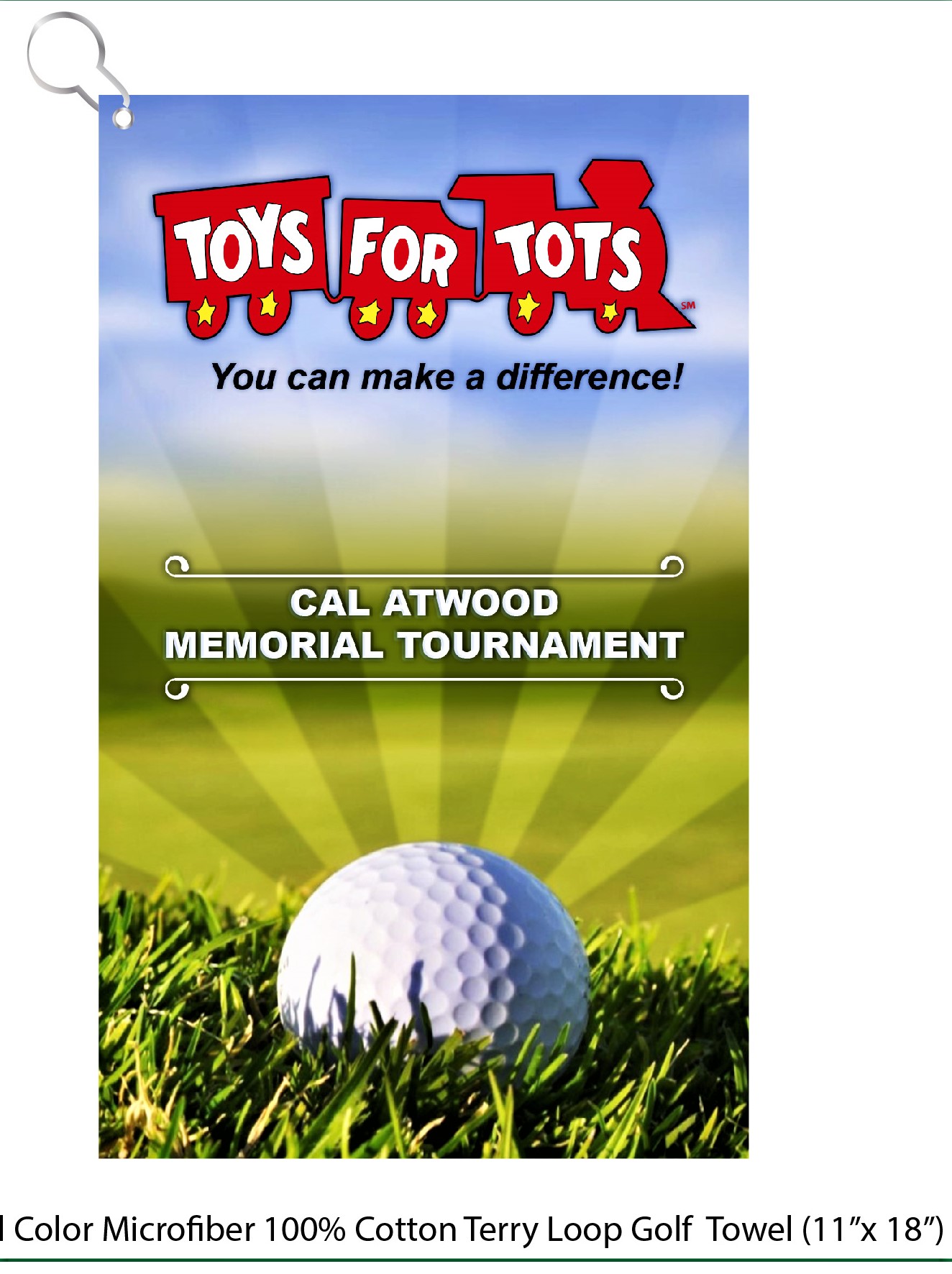 Special customized tournament tee gift.
(Please Note: This particular item not currently licensed for retail re-sale)
11"x 18" combination velour/terry golf towel.
One side fabricated in a super soft micro fiber velour fabric with a customized full color edge to edge print. The reverse side in a solid absorbent & functional terry cloth fabric.
SR-333: Switch Blade Divot Tool.
Customized to order ball markers available for courses and tournaments.
All divot tools, cap clips and poker chips available with magnetized ball markers. Licensed accessories shown below.
Customized ball markers available for your course and all tournament events.
Minimum order amount...$300 per order
New! Special Semper Fi fully licensed wrist watches not sold in any of the Marine Corps exchange stores. Regular selling prices in other USMC retail stores range from $54.95 to $71.95.