HC-20: Cap clip with magnetized ball marker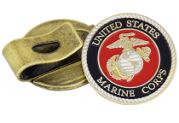 SR-333: Switchblade divot toolwith magnetized ball marker
MP-57: Poker chip with magnetized traditional or customized ball marker. Chip colors red, blue, green, black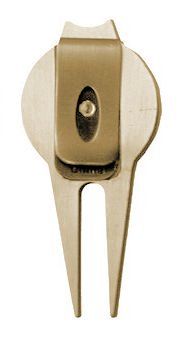 DT480: pro design divot tool in brass or nickel finish with magnetized ball marker. DT481 with built-in back clip.
MLT388: Lite touch ergonomic divot tool in silver or brass finish with color thumb pad and magnetized ball marker
MLT387: with built-in back clip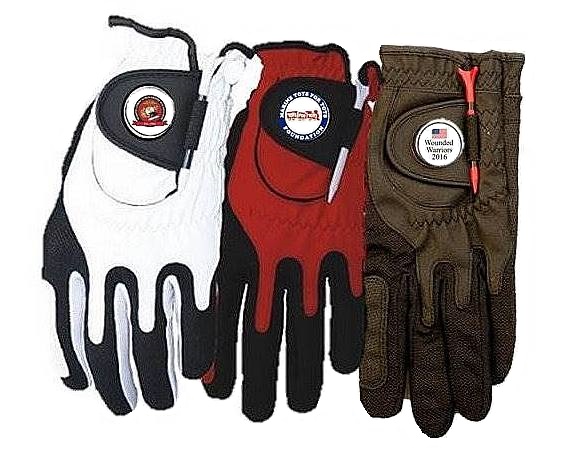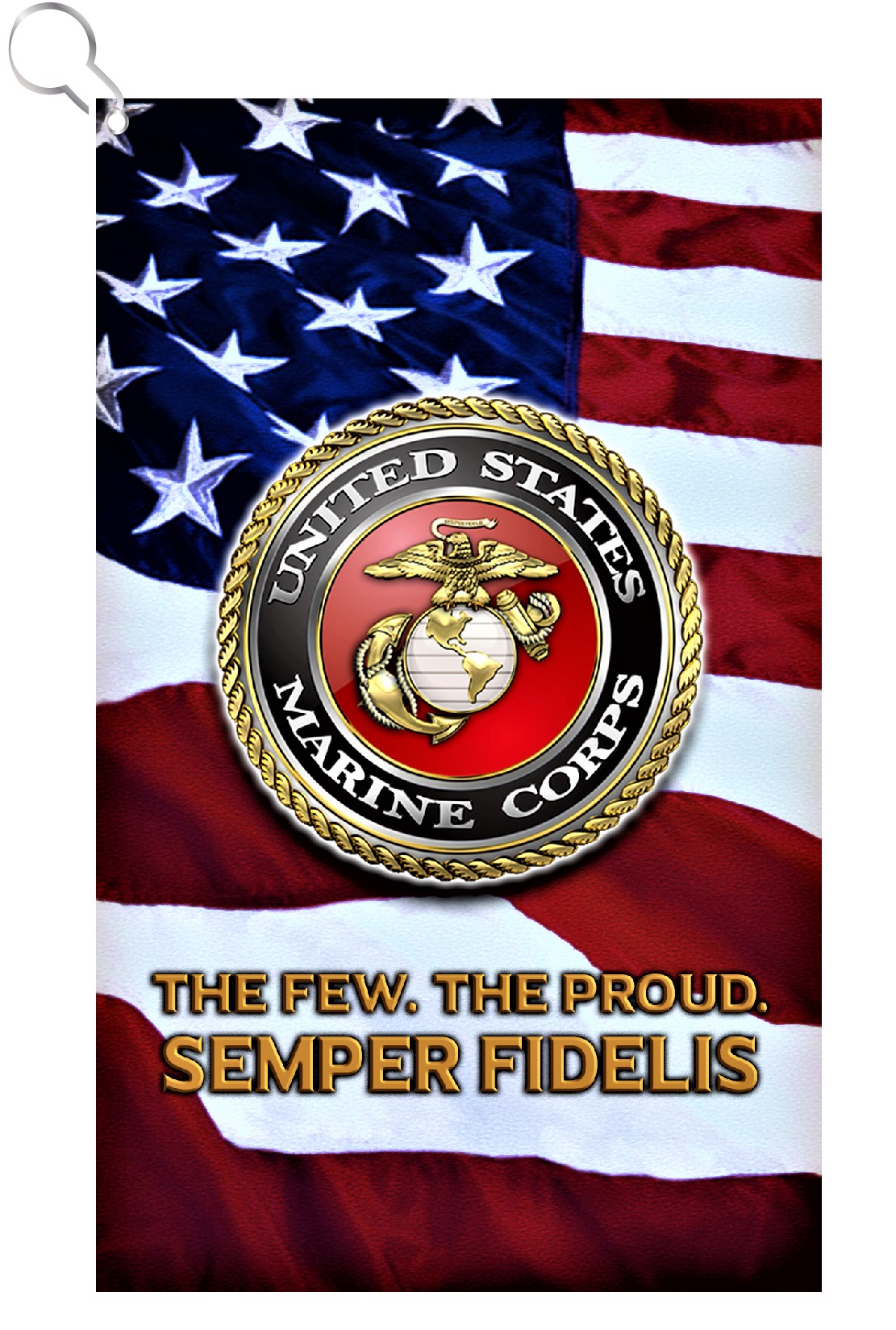 Full color edge to edge custom print in soft micro fiber velour on one side with an absorbant solid white cotton terry on reverse side. Upper left side hook & grommet.
Minimum qty 72 towels.
CG01: New!
11" x 18" velour/cotton printed golf towel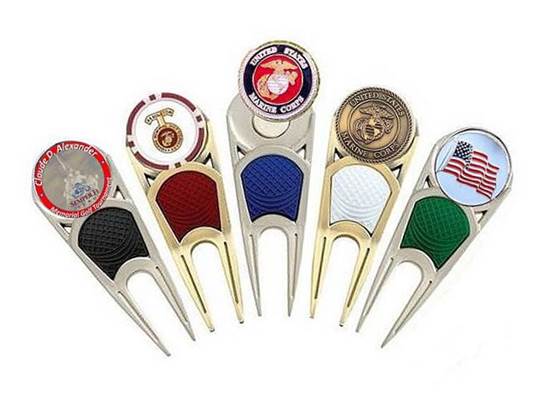 Rl-25:
Traditional USMC OOH-RAH nickle size ball markers. Fit all divot tools and cap clip
Customized markers available
ZF 300: Zero Friction golf glove with magnetized ball marker.
One size fits all
Glove colors: white, red and black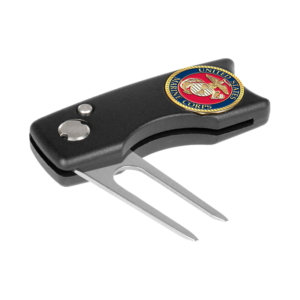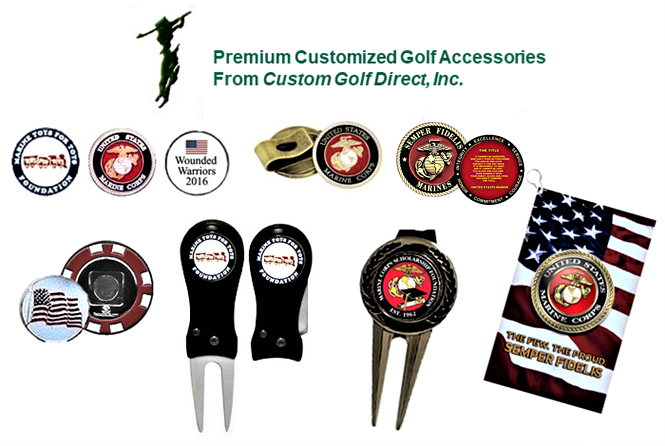 For questions and price list with special low wholesale costs, please email: info@usmcdirect.com or call (773) 7752040.
CMTC:
1 3/4"diameter x 1/16" ultra thin 3D Marine Title large ball marker - challenge coin
Golf Tournament accessories for Marine Corps Scholarship Foundation, Tots for Tots, Wounded Warrior and other Military/Corporate golf events
Looking for state of the art golf accessories for your upcoming golf tournament? Check out our selection of premium divot tools, cap clip, and other golf accessories from Custom Golf Direct, Inc....all available with USMC, Tots Tots and MCSF traditional or customized magnetized (removable) ball markers. .
Wholesale orders only. Minimum order $350
Products shown below.