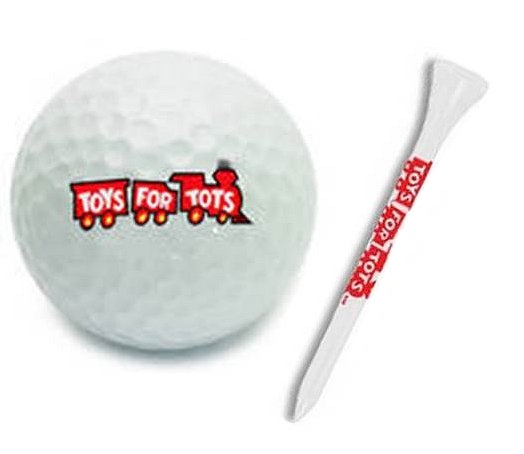 CG-333: Switchblade divot tool $6.50
ZF-300: Zero Friction pro quality - one size fits all golf glove with choice of ball marker. Glove colors: white, red and black $11.50
GT-108: White cotton terry towel with traditional or customized print Size: 16" x 24" $8.50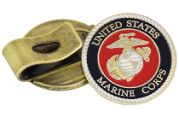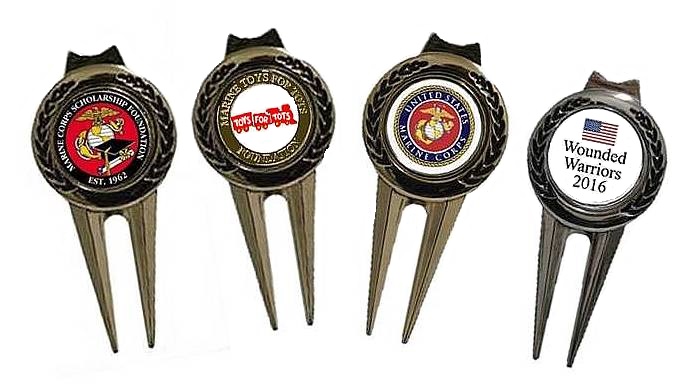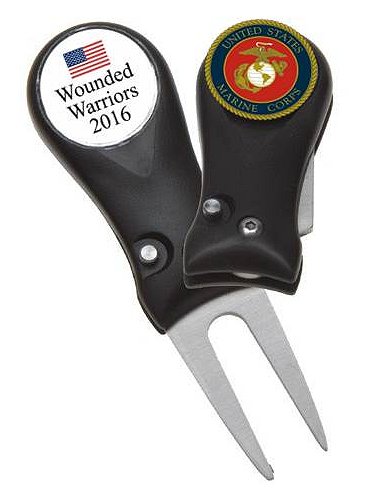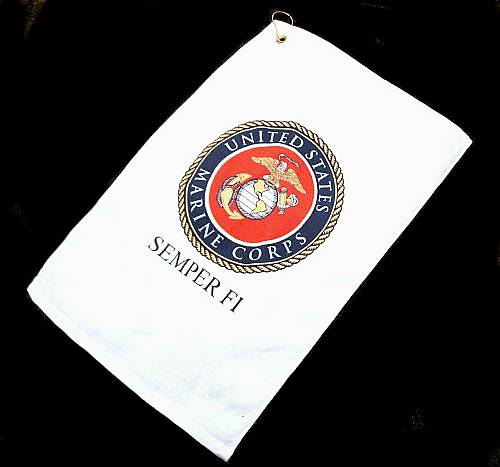 New! 2 in 1 poker chip / ball marker
Above costs include magnetized ball markers in divot tools and cap clip
Above costs include shipping to destinations within continental U.S.
Minimum order $250 in any combination of items
One time set up charge for a customized ball marker. No set up charge for traditional Toys Tots, USMC, or MCSF ball markers.
CG-20: Cap clip with choice of ball marker $3.50
MM-60: Unique combination 1.5" poker chip and two sided ball marker. Ball marker is suspended inside chip with a special 360 degree magnet. Ball marker can be customized on both sides $5.95
CMMP: 1 5/8" large ball marker with USMC seal on one side and Marine Prayer in raised metal on reverse side $3.50
CG 26: Nickel size replacement ball markers for all CG divot tools and cap clip $1.30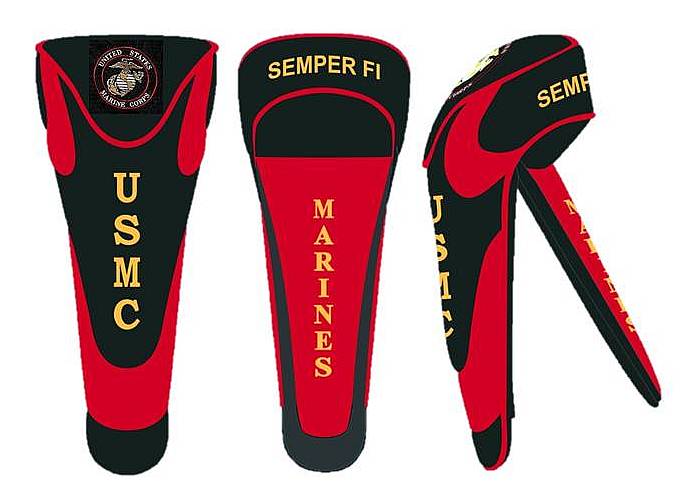 CGGC: Ultra leather USMC driver cover with magnetic closing and front & back embroideries $18.60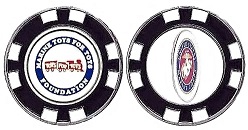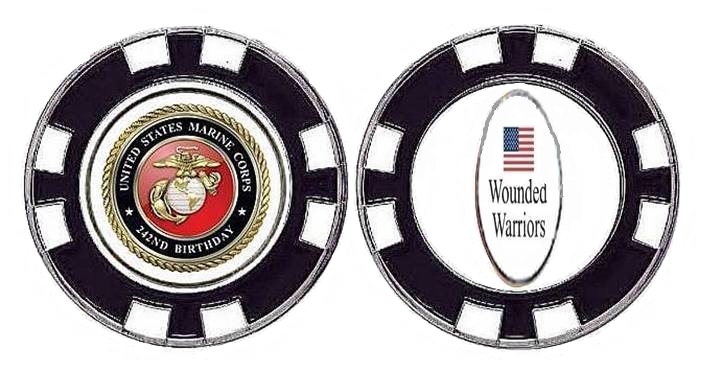 Golf accessories for Toys for Tots, Marine Corps Scholarship Foundation and all other golf events
Wholesale orders only Minimum order $250 in any combination of items
Looking for state of the art golf accessories for your upcoming golf event? Check out our premium divot tools, cap clips and other golf acessories with choice of customized magnetized ball marker.
We also offer Wilson custom printed golf balls and embroidered moisture wicking golf shirts for Toys for Tots and Wounded Warrior tournaments
Product Categories Shown Below. All accessories available with choice of magnetized Toys for Tots, Marine Corps Scholarship Foundation or USMC ball marker. Click on pictures for more details
For more information: Email: info@usmcdirect.com or call:773 7752040
Wilson Ultra golf balls $17.50 /dz - minimum order 12 dz
Printed 2 3/4" tees - $.17 per tee - minimum order 100 tees
Golf balls and tees available only for Toys for Tots and Wounded Warrior golf events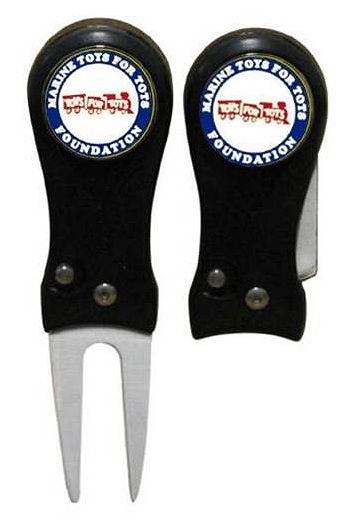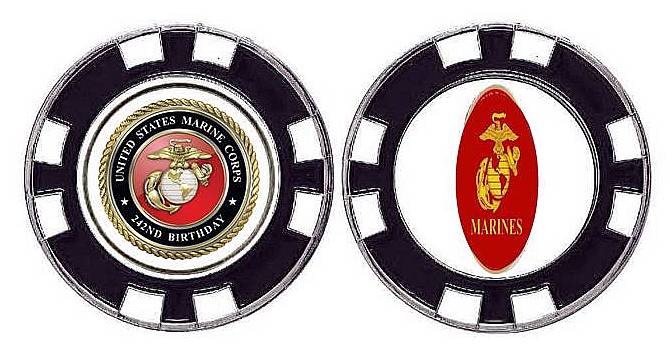 CG-480: Pro design divot tool brass and silver finishes $3.95
CG-481:With back clip $4.50