15 oz USMC Printed Birthday Ball Beer Mugs with 243rd Traditional or Customized Print
GS02-PR with one color print
50 - 99 $5.50
100 - 249 $4.50 250 - 499 $4.25 500 / more, call for additional savings
* Add second print +$1
* Add color trim to bottom +$1 * Add thumb piece on handle +$1.50
For a custom print - minimum of 100 mugs and one time $50 set up charge.
No set up charge for traditional 243rd USMC BB print
Custom prints and pewter crests available. Pewter crest can be enhanced with a full color printed dome for insignias with multiple colors and high detail.
15 oz USMC Birthday Ball Beer Mugs with 243rd Traditional or Customized Pewter Crest
GS02-PC
50 - 99 $9.75
100 - 249 $8.75
250 - 499 $8.50
500 / more, call for additional savings
Add second crest on reverse side +$3 Add color dome on crest +$1.20 Add color trim to bottom +$1 Add thumb piece on handle +$1.50
For custom pewter crest...minimum of 100 mugs and a one time set up charge of $150
No set up charge for a traditonal 243rd BB crest
USMC Distinction beer mugs with traditional or customized print or 3D pewter crest.
Above costs do not include shipping or set up charges. For a complete cost quote, call 773 7752040 or Email: info@usmcdirect.com
HOW TO ORDER, CLICK HERE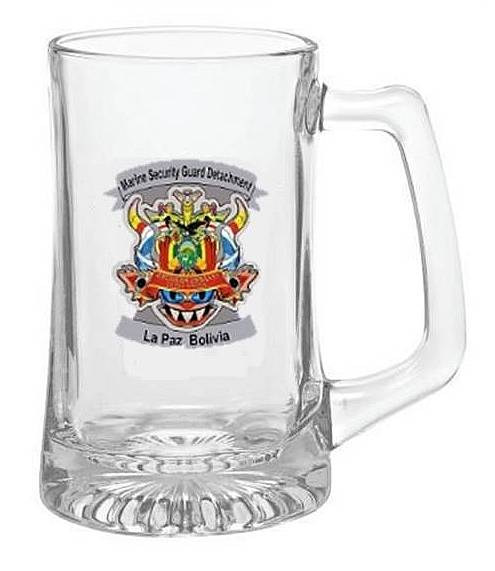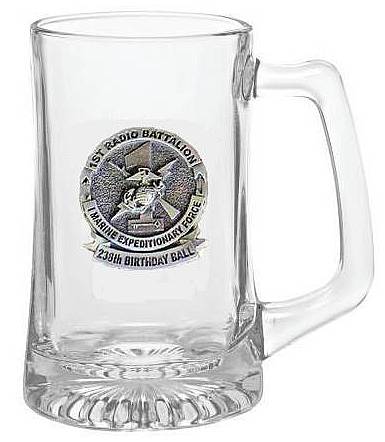 3D Traditonal Pewter Crest