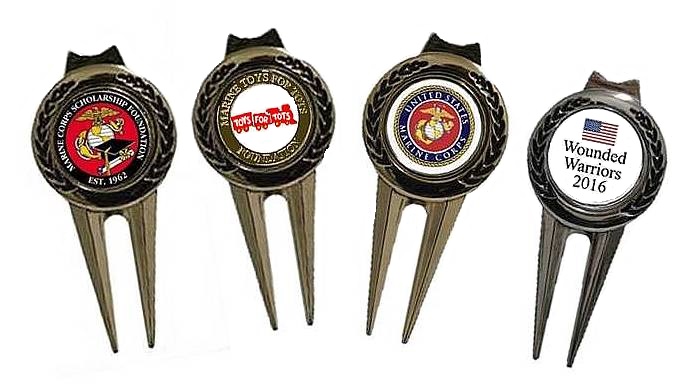 Overseas wholesale orders with military addresses are welcomed.
Our merchandising and pricing priority is focused to provide a premium quality product with flawless customized embellishment at the lowest possible cost
Our selling costs include free shipping within the continental U.S. These prices do not include set up charges for customized printing, etching or the tooling for our raised metal pewter crests
All merchandise on this site is purchased from fully licensed manufacturers
We look forward to hearing from you!
USMCDIRECT.COM is a division of Custom Golf Direct, Inc supplying customized special event gift merchandise since 1993. We offer a unique mix of products including glassware, stainless steel canteen cups, flasks and hard to find accessories. Traditional or customized insignias available on all items.
All wholesale items also available for Air Force, Army, Navy and Coast Guard special events with traditional or customized print or pewter crest
Minimum order quantities required except for the merchandise in our on-line retail Ship's Store.